Ares I-X is to launch on 27 October 2009

kimnach.org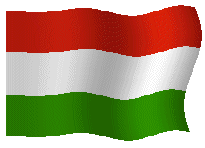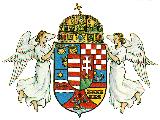 i opted for betamax, the world for vhs; i for amiga, the world for ibm clones.
multiculturalism is a euphemism for national division.
--greg kimnach
...it's an e.e. cummings thing....
Welcome to my nightmare, I think you're gonna like it......wait, that's not my line. Let's try that again.
Welcome to yet another of my little corners in cyberspace. If you've arrived here via a search-engine result or from a link at my Time-Warner (roadrunner) website, then you may have already noticed two important aspects on this page: The first is that I am making a concerted effort to capitalize. (Can you believe it? e.e. cummings is either turning in his grave or rejoicing that i am no longer subconsciously mimicking him.) The second is that this website is still relatively unadorned.
So why the second website? Adelphia (now Time Warner) only provides 10MB of web space, and the focus of Kimnach.org is family. I am creating this site primarily as a repository of family history (most of which you cannot see), information exchange, and multimedia--all of which require massive amounts of storage. Some familiar information will be publicly available, while most multimedia will be available to only those having a password and those links cannot be found on these pages.
This is not to say that this web-site is myopic: I will add other information here. For example, my "lofty goals," for which I still do not seem to have time, will be included here. (Will I ever have time?) These goals include the math and engineering tutorials, on-line compound miter calculator with 3D visualization, etc. as mentioned in my roadrunner website, which I will begin migrating to kimnach.org.
One other point: If you cannot understand something then it's probably because it's written poorly, written in Hungarian, or poorly written in Hungarian:-) I still type fast, so capitalization and grammar will suffer. Compound that with switching between two languages (i.e., software mapping of an English-101 keyboard) and we'll just have to see what the results are. Just send me an e-mail asking for clarification. Also, for now I shall have Hungarian text on the same page as English--this will eventually change to completely separate pages.
The index for this site with active and To Be Done (TBD) links:
Kimnach family tree (publicly accessible) / Kimnach-családfa (nylvánoslapok)
Kimnach family pictures and multimedia file sharing (password protected) / Kimnach-család képek és audiovizuálisfilek osztozás (jelszóvédett).

Family members and friends may request a password below. Note that this is only for family, friends, or acquaintances with whom I am familiar. If you are potentially family, friend, or acquaintance, the provision of a password is strictly up to me after you have provided necessary and sufficient information.


Ismerős családtagnak és barátoknak szivessen kiadom jelszót. Ismeretlen vagyonís potenciális családtagnak kiadom jelszót, feltéve elégségessen bebizontya kimnach-származatást vagyonis barátsággát.
Kimnach family pages (private) /
Kimnach család érdeklo lapok
under construction / építkezés alatt
password protected / jelszóvédett bejegyzés!

Home Automation. These pages deal with the application of X10 and Insteon products in my house. I use Active Home Pro as the programming/automation tool.
Woodworking. These pages will include some information about the construction of my pole-building (as a reference for some contemplating how-to and "what" to or not to build), some of my projects, tutorials/calculator, etc.

My 24'x24' pole building. Plans, pictures, and description. Currently a very minimal page.
Expanded compound miter page. TBD.

Computer information. All pages can be accessed from this Home Network Diagram or from the links below.

I am still using my Amigas (A4000/Toaster/Flyer for video work and an A2000 for web surfing, e-mail, and miscellaneous "stuff"), and will write about my on-going experiences. These pages are definitely TBD

Re-encoding/transferring video between the Flyer's VTASC and MPEG-based editors.
Using the Siamese RTG hardware/software. Although my 4000 now has a Picasso IV card, I used to use the Siamese system to retarget my VT/Flyer onto a Windows box.

My Home Theater PC. Again, I had written about the initial build-up in April 2007; however, it has morphed into a much more capable machine.
My home office machine is a Gigabyte GA-EP45-UD3P based system with XP (64-bit) Professional. Presently it's used for design (e.g., Cutlist Pro), the above-mentioned Home Automation, and A/V (e.g., Photodex Proshow Producer) work and other apps. There aren't alot of 64-bit apps out there right now, but I felt comfortable upgrading to this system with the anticipation that I can take full advantage of it in the near future.
Other computers in my house. Since my first exposure to these binary wonders at St. Ignatius (class of '79), I've been somewhat enthralled by them. My first "real" computer was a C-64 for many years, then an Amiga 2000, then a 286-based DOS/windoze3.1 box (to do some of my work at home), then....My home now has eight operational computers: five x86 boxes and three 68k-based (i.e., Amigas). I guess the only reason I mention this is that these pages will focus on networking and how Amigas can tolerate Windoze.
1988 IROC-Z pages describe the various aspects of installing a computer in my 1988 IROC-Z and miscellaneous aspects of my car.
NASA related stuff.: Just visit NASA.GOV for all sorts of great info, multimedia, and student & teachers' guides.
Miscellaneous pictures and memories

Rocklords. I owe it to Ben (our mascot, of the Fantastic 4) to find pictures and videos of our softball team......oh, the parties! These pages are private also.

Going through some old pictures, I came across some of the Hungarian Theater and Dance Company of Cleveland (member 1977-85) and Csardás (member, 1995). Both groups performed Hungarian folk dances. I'll scan some and post them here....
Lastly, these pages are created using a suite of tools. Some pages are created on my Amiga 2000 or 4000 with a text-editor (gold-ed) or Metal-web. Other pages may be created on my Wintel box, using a text editor, HotMetal 4 (archaic), or Nvu. I've finally reached the point where the tool (i.e., computer platform or software package) I use isn't that important.....But you'll still have to pry my Amigas out of my cold, dead hands:-)
---
Questions, broken links, comments, concerns? e-mail me, Greg Kimnach (non-hyphenated American)
You are young for a short time only, but you can be immature for a lifetime.
portions this website were last updated September 2009.
---
in memoriam sobrinusa meus, csiky péter, 1958 - februar 2003
édesapám, kimnach lajos, emlékére 1938 - augusztus 2003
---